Welcome to the SWEAT Zone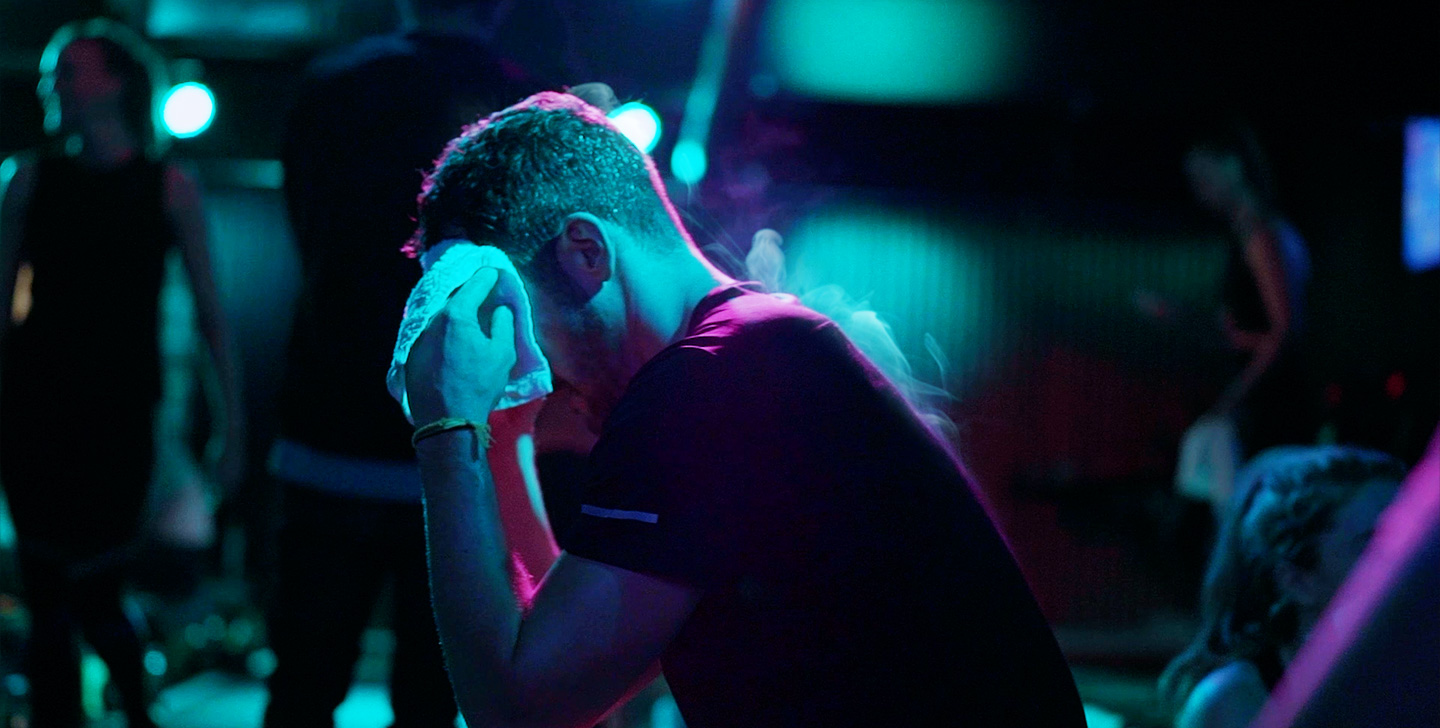 One of the most important measures of an awesome TRIB3 workout is your heart rate and how you move through different heart rate zones during the session. Here's everything you need to know.
When completing a TRIB3 session – whether in the studio or at-home – if you strap on your SWEAT BAND 1.0, our custom heart rate monitor, you can track your heart rate throughout your workout. You can track this with other heart rate monitors with ANT+ technology but using the SWEAT BAND 1.0 means you can connect with our SWEAT app and store all your data in personal dashboards.
Top tip – seeing how much you achieve session-by-session is highly addictive. Trust us.
The monitor will track how many beats per minute your heart is pumping out through the session. The workout is built around lots of different High Intensity Interval Training (HIIT) methods which means your heart rate will be elevated for much of the session. At TRIB3 we measure your heart rate in four zones with a focus on the active zones: blue, gold and red.


You'll spend time in all three of these zones, and when you first start your journey you may more easily jump to the Red Zone as the training methods will be new to you and will feel quite intensive. However, we encourage all TRIB3Rs, where possible, to aim for 80% – 92% of their maximum heart rate, otherwise known as the SWEAT Zone. The SWEAT Zone is a sustainable intensity for all fitness levels and will best promote the afterburn effect, meaning you'll continue to burn calories at a much higher rate long after the workout has finished.
Spending fifteen minutes or more in the SWEAT Zone during the session is a personal achievement we try and get all our TRIB3Rs to, but every minute in each of the three active zones is rewarded with SWEAT Points.

| | |
| --- | --- |
| HR Zone | SWEAT Points |
| 0-49% | 0 |
| 50-79% | 2 |
| 80-92% (SWEAT Zone) | 4 |
| 93-100% | 4 |
Earn while you burn
SWEAT Points are a unique measurement of effort-level which means no matter your fitness level, you'll still be earning as you're burning. Remember, you earn the most Points when your heart is really pumping in the SWEAT Zone and the Red Zone. SWEAT Points are a unique measure of how you're progressing and getting fitter but they'll also be linked to challenges, rewards and offers very soon. SWEAT Points are tracked within the SWEAT app so you'll never lose track of what you've earned.
Our most connected workout experience is here. Find out more.